NWU Faculty of Law celebrates 50 years of excellence
This is the best-known building on the Potchefstroom Campus of the North-West University (NWU). This is the face of the campus, and what a face! This is the face that houses the Faculty of Law, and in the last week of September the faculty celebrated its 50th anniversary.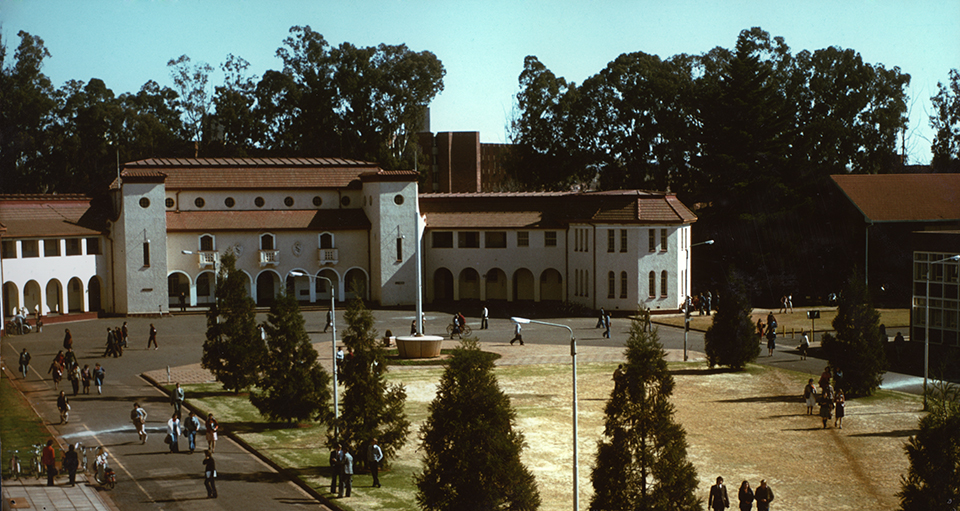 According to Prof Nicola Smit, the dean, the faculty's ongoing success can be attributed to its proud heritage, as well as its outstanding staff, promising a really bright future. 
"The Faculty of Law was founded in 1965, after the first law subjects had been presented as far back as 1931, and the beautiful main building was our home from the start. Our alumni include various judges, senior academics, and even a joint winner of the Nobel Peace Prize in the person of former president FW de Klerk," she said.
"We also have a legal clinic delivering free legal services to the community, with a major focus on children's rights. We currently have about 500 active files."
This is a recipe that makes it possible to blow out half a century's candles.
"The faculty is 50 years young. The fact that our staff is on average relatively young, points to a promising future for us. Seventy per cent of our staff also have doctorates. We receive so many student applications that we can accept only one out of every four, and approximately 25% of the students who are involved in our post-graduate programmes come from abroad.
"We are looking forward to promoting the legal community for the next 50 years and keeping on making a positive contribution to our country."