NWU expert awarded research medal
A professor from the North-West University has recently been honoured with a medal from the South African Medical Research Council.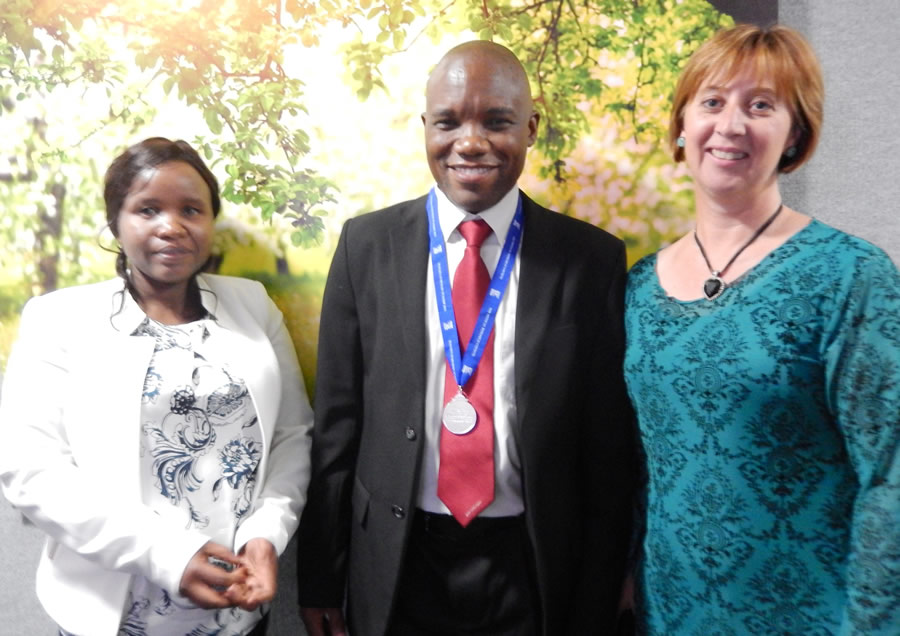 According to the Medical Research Council, they established a set of medal awards to recognise world-class science in the health sector. The MRC Silver Award for Research Capacity Development was awarded to Prof Andries Monyeki to recognise his significant contribution to the development of research capacity in the health sciences in South Africa.
Prof Andries Monyeki is a professor in the School of Biokinetics, Recreation and Sport Science at the Faculty of Health Sciences of the Potchefstroom Campus of the NWU. He is a principal investigator of the Physical Activity and Health Determinants Longitudinal Study in adolescents attending schools in the Tlokwe Local Municipality. In his career as a lecturer and a researcher, he has contributed immensely to knowledge in the area of body composition, physical activity epidemiology and health-related fitness in children and adolescents.
Photo: Prof Andries Monyeki with his wife, Bettie and the director of the Research Focus Area: Physical Activity, Sport and Recreation, Prof Hanlie Moss.