NWU and farm women take hands for a better future
Farm workers and their families are mostly found in rural areas, where a shortage of job opportunities is not only a major obstacle, but often also the cause of severe poverty. The North-West University (NWU) is perfectly situated to lend a helping hand in these communities, and that is exactly what is being done.
A project that was started in 2001 is focussing on caring for the general wellbeing of farm workers and their families. The Flagh (Farm Labour and General Health) project within the Africa Unit for Transdisciplinary Health Research project (AUTHeR) identified these communities as extremely vulnerable with respect to their nutrition, physical and psychological health. In many cases only one member of a family has a job on a farm. The rest of the family is therefore dependant on only a single income, which then creates the opportunity for various social problems.
The wife of a farmworker who takes this proverbial bull by the horns is Sophie Sadire of a farm in the Rysmierbult area. The community projects of the NWU taught her and four other women in this community to crochet, and do beadwork and embroidery. She now uses these skills to generate an extra income for her family. Sophie says that she regularly gets orders from the University to make a number of scarves, handbags or earrings. "The University provides the material and I use only my hands and my skills. They then buy these products from me and in that way I generate an income," says Sadire.
Sophie also taught these skills to other members of the community, as well as to her sister. Muller Spies, a project coordinator at AUTHeR, said that the eventual aim of this project is to develop skills that will provide a sustainable solution for these areas. "As these communities are so remote and isolated, it is our duty to help them to gain a better quality of life and a future. The ideal would be to extend these skills, like Sophie did, in order for more people and communities to benefit."
The products that the NWU orders from Sophie and her team are typically used as gifts for people at conferences and congresses. "The money that I make from this, I use to buy more material and make products. I sell these at the end of each month at the nearby location where pensions are paid out. With this income we buy food and I support my two children, who are both still at school," says Sadire.
35 staff members of the North-West University are involved in the overall AUTHeR project.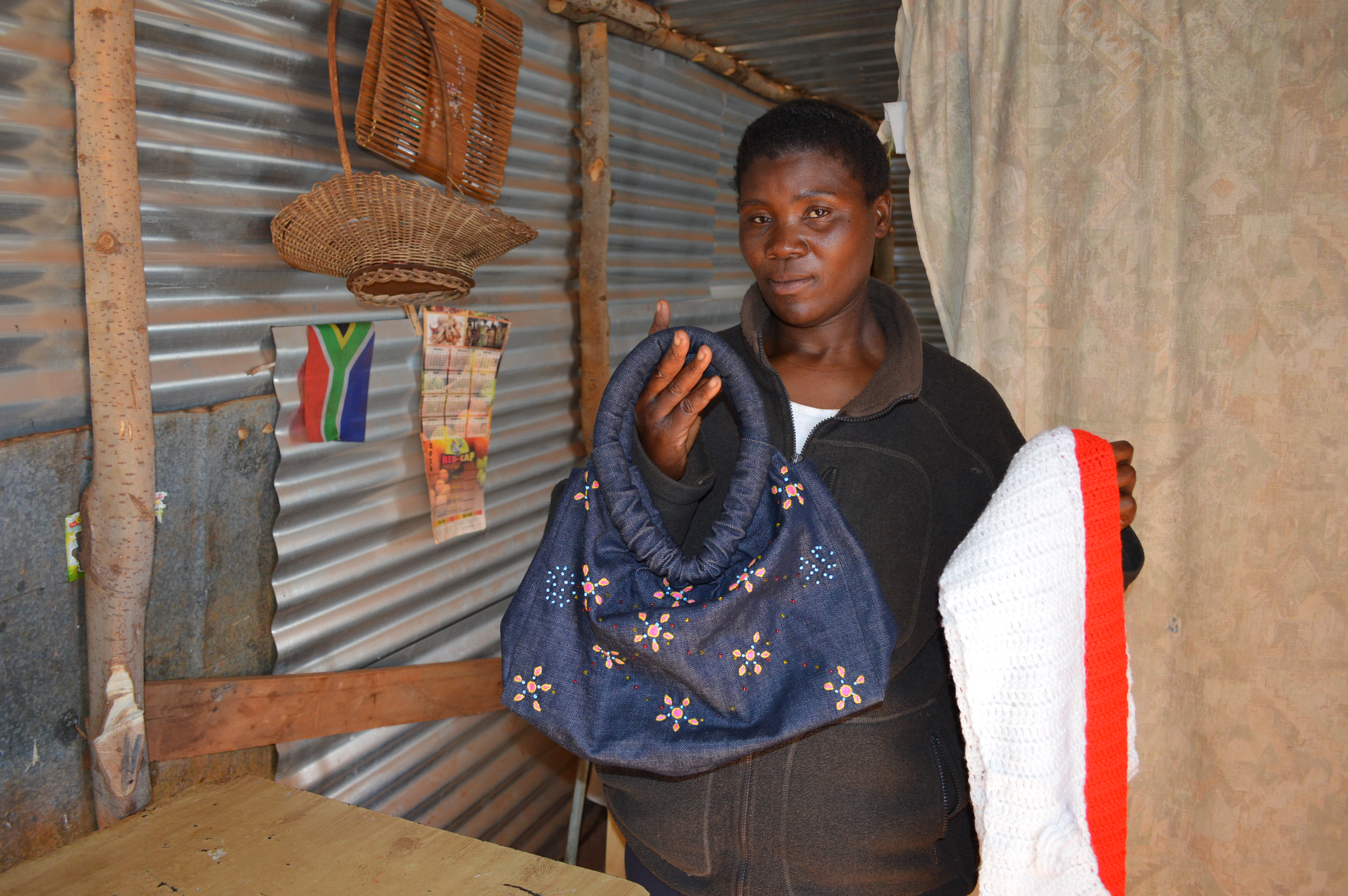 Sophie Sadire uses the skills that she gained from the NWU's community project to generate an income. She sells scarves, embroidery and beadwork.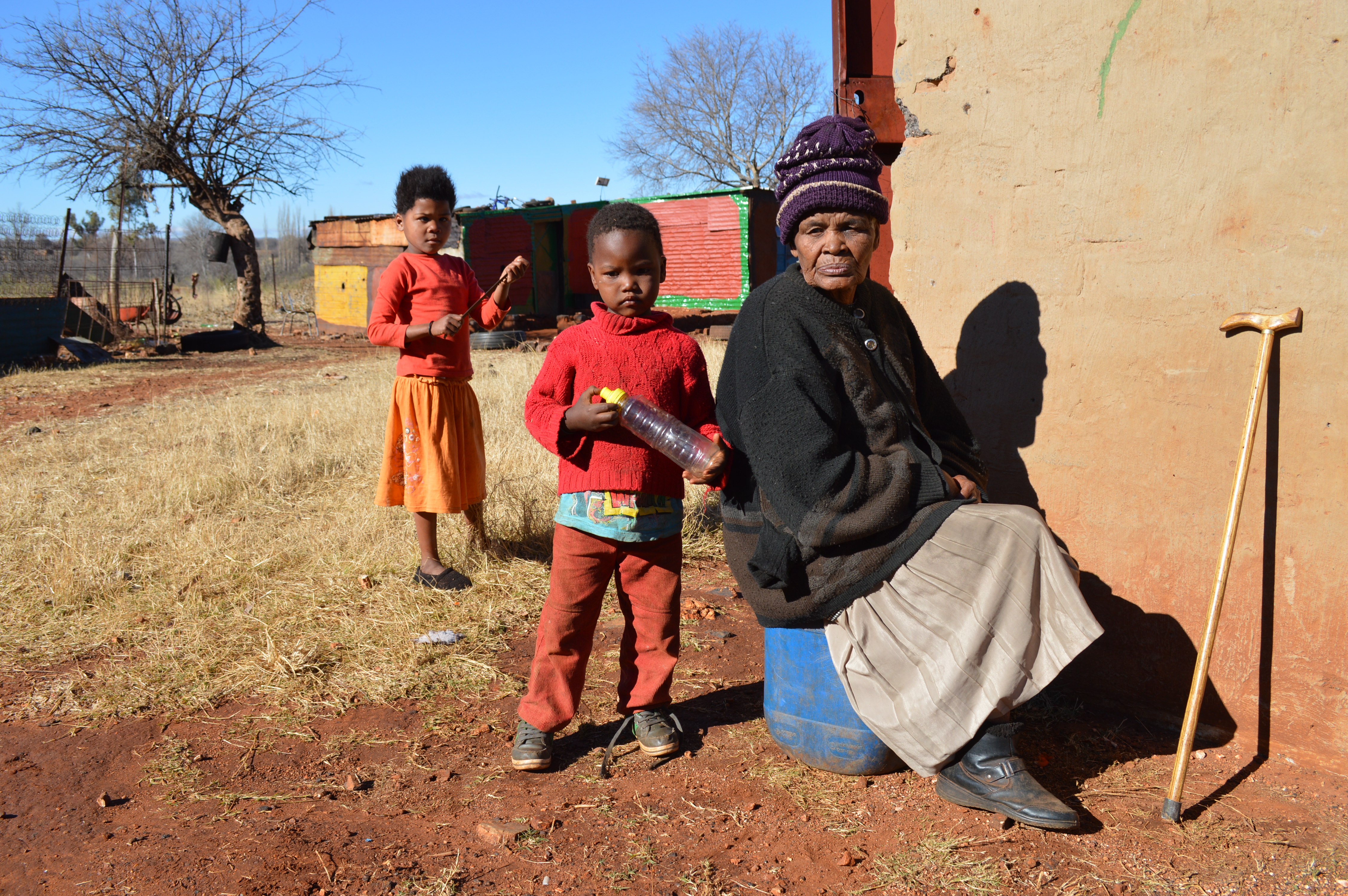 Matlele Duba and her grandchildren benefit from the AUTHeR community project.