NWU academics receive prestigious international scholarship
Two lecturers from the Faculty of Agriculture, Science and Technology at the Mafikeng Campus of the North-West University (NWU) received a top scholarship from a leading international university in the USA.
Mr Isaac Mokgaola and Ms Nombulelo Zulwayo are both lecturers at the Department of Nursing Sciences and were among six candidates who were selected for the Tirisano scholarship from the University of California in Los Angeles. They have already left for Los Angeles and will return in June 2016.
The Tirisano scholarship is a five-year training programme to prepare post-baccalaureate, master's and doctoral students to conduct research in the field of mental health – specifically on substance abuse, depression, chronic stress, and post-traumatic stress disorder (PTSD).
The training initiative is an international collaboration between the University of California-Los Angeles (UCLA) and South African universities which include the University of Cape Town, the University of Stellenbosch, the Human Sciences Research Council and North-West University.
"We are very excited to receive this scholarship. It will afford us an opportunity to grow in our field and become leaders in the future".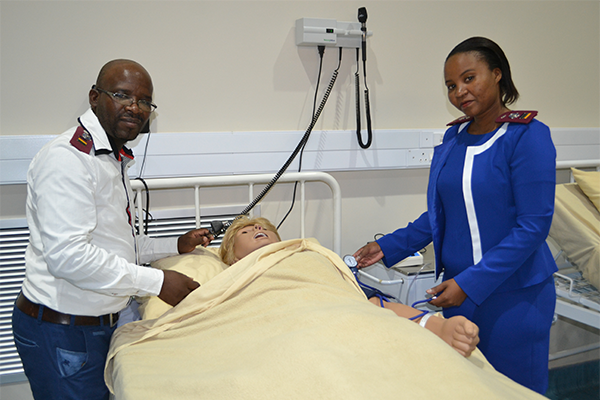 Mr Isaac Mokgaola (left) and Ms Nombulelo Zulwayo (right)
who were selected for the Tirisano Scholarship.