NWU academic honoured with Koker award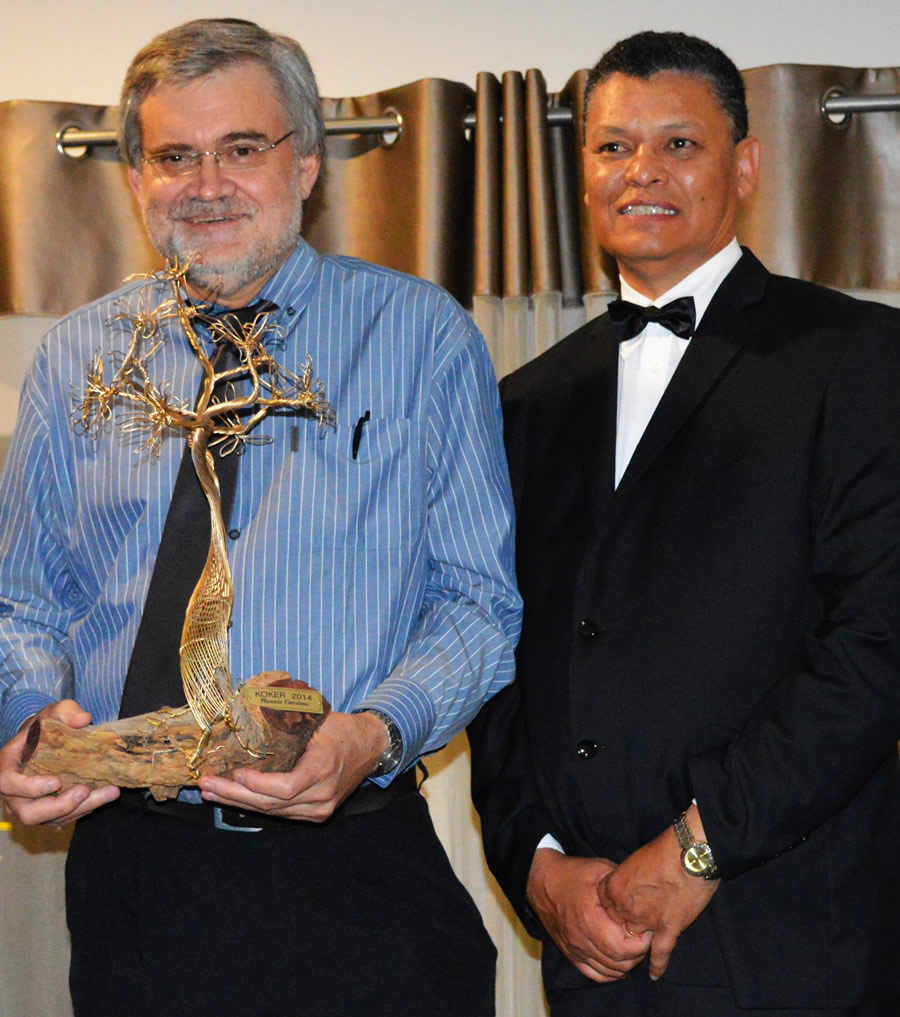 Prof Wannie Carstens, director of the School of Languages at the North-West University's Potchefstroom Campus, needs no introduction. This formidable language giant not only holds leadership positions in many language organisations but has also devoted his entire professional life to the furtherance of Afrikaans, and for this he was recently honoured.
Carstens received a Koker (quiver) award from the Afrikaanse Taalraad (Afrikaans Language Board) for his contribution to the advancement of Afrikaans. At a festive occasion, the ATR, founded six years ago to join forces around Afrikaans, presented these Koker awards to persons who had campaigned for the interests of Afrikaans over the years.
On receiving the award, he said that Afrikaans had made major mistakes in the past. "We must realise that we have the will and the ability to rectify them. We must not be fighters but rather persuaders. We must be good and strong people."
According to Magdi de Kock, council member of the ATR, the quiver tree is the embodiment of survival. "It symbolises the irrepressible growth and continuing development of Afrikaans in spite of often adverse conditions and the harsh nature of politics."
Photo: Prof Wannie Carstens receives a Koker award from the Afrikaanse Taalraad's outgoing chairman, Dr Michael le Cordeur.