NWU's Prof Phaswana-Mafuya appointed to NRF board
The North-West University (NWU) prides itself on appointing academics that are not only the best in their fields, but are also dedicated to making a difference in society.
Proof positive of this, the Minister of Science and Technology recently appointed the NWU's deputy vice-chancellor for research and innovation, Prof Refilwe Phaswana-Mafuya, as member of the National Research Foundation (NRF) board.
"I feel privileged and humbled to have been given this opportunity to serve my country," says Prof Phaswana-Mafuya. "I look forward to working with the NRF in achieving its mandate and I sincerely thank the NWU for allowing me to do so."
She assumed her role as board member in April 2019 and will continue in this capacity until September 2022.
Prof Phaswana-Mafuya also serves as member of the research capacity development sub-committee of the board, where she will contribute towards the development of research career development strategies for early career researchers.
During her four-year term she will also work towards the generation of evidence-based solutions to address pressing societal problems as well as contribute towards building research capacity among young people.
"I strongly believe that the future of our country and of science depend on the investment we make in young people today. They are the ones who will be faced with the exciting opportunities and possibilities that the fourth industrial revolution will bring about," she adds.
Her personal goals
Apart from her mandate, Prof Phaswana-Mafuya wants to use this platform to be a role model and mentor for emerging scientists and black women.
"I want to inspire them and make them realise that there are no limits to what they can become, as long as they are willing to put in the work."
She adds that the main reason she wants to mentor emerging scientists is because she personally understands the true value of mentorship, as she herself has been inspired by many selfless mentors in South Africa and across the world.
The NWU applauds Prof Phaswana-Mafuya for being nominated to serve on the NRF board. We wish her well on her journey towards contributing to an enabling environment for much needed knowledge generation that would address our national development goals.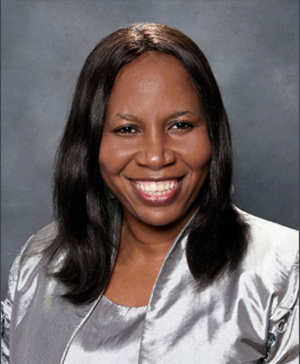 Prof Refilwe Phaswana-Mafuya.
#NWUWomen