Nursing celebrates a half-century
It´s not every day that a School turns 50 years old. Not only 50 years of existence, but 50 years of providing quality education. These were the words of the North-West University´s (NWU´s) vice-chancellor, Prof Dan Kgwadi, at the School of Nursing´s half-century celebration event.
The school has, over the past years, trained hundreds of nurses by means of contact sessions and distance learning programmes where today, they see the patient´s needs as their first priority. Elsabe Bornman, the acting director of the school, said they often get compliments from the private and public sectors for the good quality of nurses the NWU offers the market. "We are a team of great and talented academics who are very proud of our final products. Congratulations to the School of Nursing´s huge milestone. My wish for the next 50 years is that we will take the school to even greater heights and continue to serve the community with quality and excellence."
Guests shared in the celebrations at Crista Galli in Potchefstroom. The proverbial icing on the cake was when several staff were honoured with awards for their contributions in this School. Cheers, for 50 years!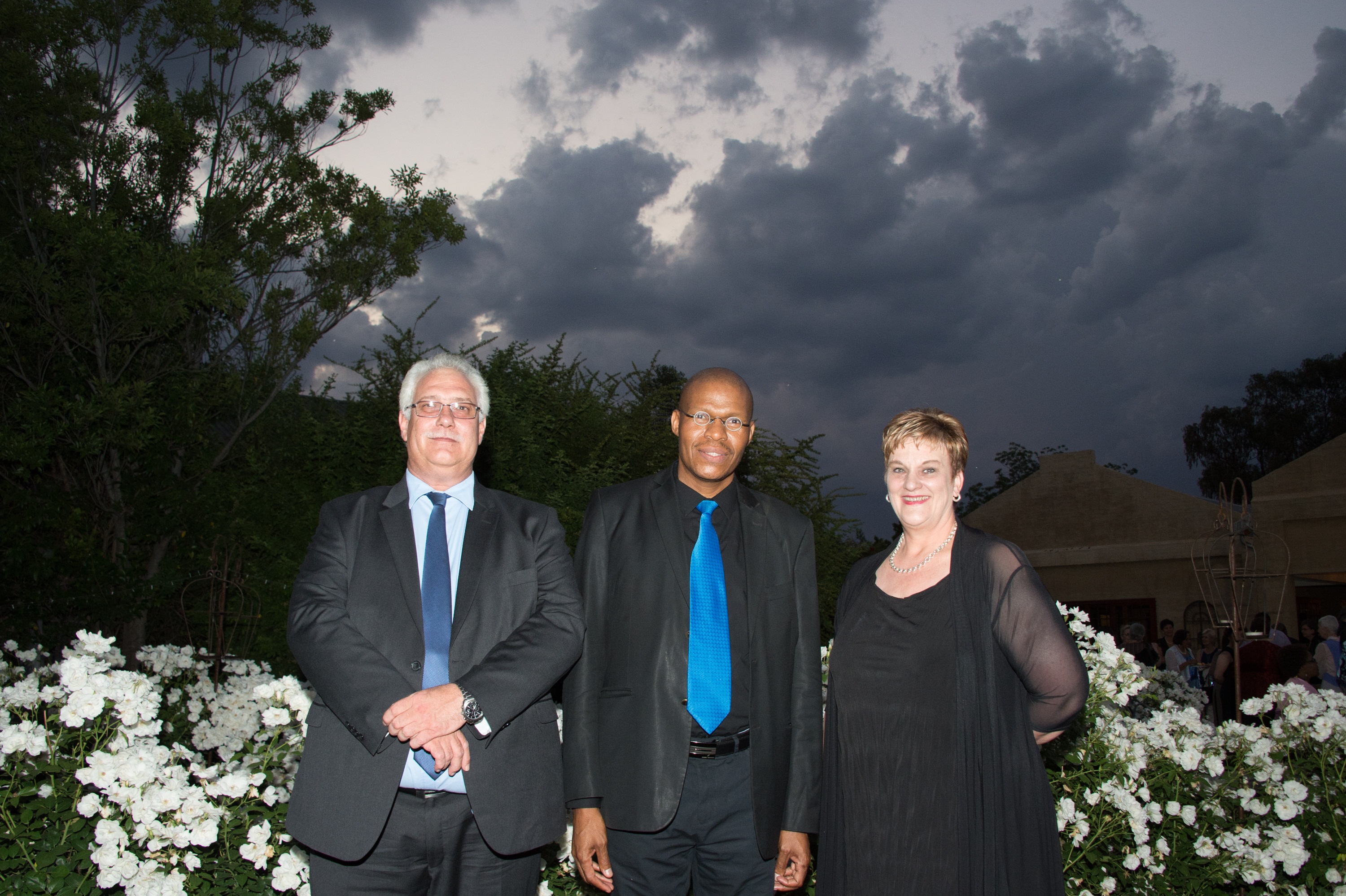 Prof Awie Kotze, prof Dan Kgwadi and Elsabe Bornman attended the NWU´s School of Nursing´s 50th birthday celebrations.