Now you can learn Mandarin at the NWU
The North-West University´s (NWU´s) School of Languages has recognised a unique opportunity, and will soon offer the Mandarin language in different short courses and later, as modules in degree courses.
Professor Wannie Carstens, director of the school, said the South African government has been making noises about Mandarin that could be implemented as a subject in schools. "We visited a university in Taiwan in 2014 with a view to developing the language in South Africa. Our talks have paid off and the first of a number of short courses has just been presented. The next step will be to develop modules and study material for first-year to third-year students."
To help the NWU with this, a Taiwanese language specialist, Sonia Su-Chuan, was sent to the Potchefstroom Campus and will help with this development until the end of October this year. Carstens said the Taiwanese government has made funds available for the time she would help here.
From 2017, first-year students can already take Business-Mandarin as part of their courses. Mandarin is the language spoken by most people in the world and is one of only six languages used by the United Nations Organization.
Those interested in the Mandarin short courses, can make contact with Desire Steyn at desire.steyn@nwu.ac.za or 018 285 2392.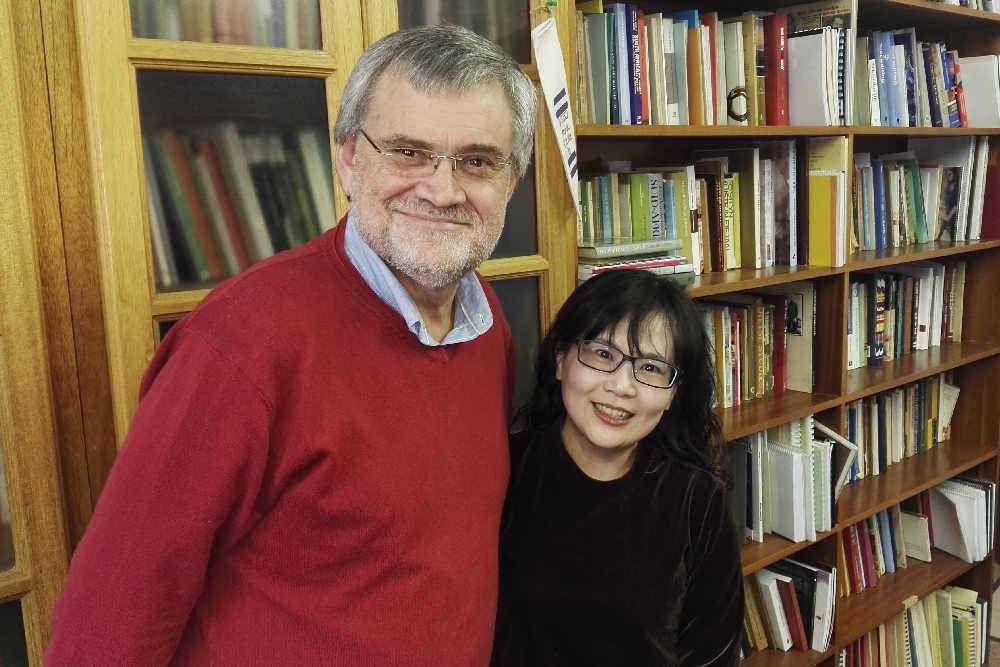 Photo: Professor Wannie Carstens welcomes a language specialist in the Mandarin language, Sonia Su-Chuan, on the Potchefstroom Campus.