Alan Knott-Craig (jnr) talks business to NWU Vaal students 
"It's your mistakes – not successes – that make you who you are". With this modest but powerful message, social entrepreneur and author, Alan Knott-Craig (jnr) recently shared his experiences and expertise with the young entrepreneurs affiliated to the bhive EDC (Enterprise Development Centre) on the Vaal Triangle Campus of the North-West University (NWU Vaal).
Knott-Craig was speaking to a group of aspirant entrepreneurs during an information sharing workshop hosted by the campus's Young Entrepreneur Business Organization (YEBO), an affiliated student body within the bhive EDC. The bhive EDC is situated within the Faculty of Economic Sciences and Information Technology and offers services for all young entrepreneurs across the campus community.
Optimistic about South Africa
Not sure whether he's an "optimistic realist" or a "realistic optimist"– but, either way, Knott-Craig believes wholeheartedly in this country's future.
"I've never been more optimistic about South Africa," said Knott-Craig and explained that South Africa represents a unique blend of first world infrastructure and third world problems which provides fertile ground for entrepreneurs looking to make money and make a positive difference.  
During the workshop, the focus of this former CEO of Mxit and iBurst – and whose most recent business venture include Project Isizwe, was to inspire future business leaders and entrepreneurs to chase their own dreams of success by  understanding the dynamic of being business savvy within a changing business environment.  Project Isizwe is a non-profit company which aims to see free public Wi-Fi within walking distance of every citizen in Africa.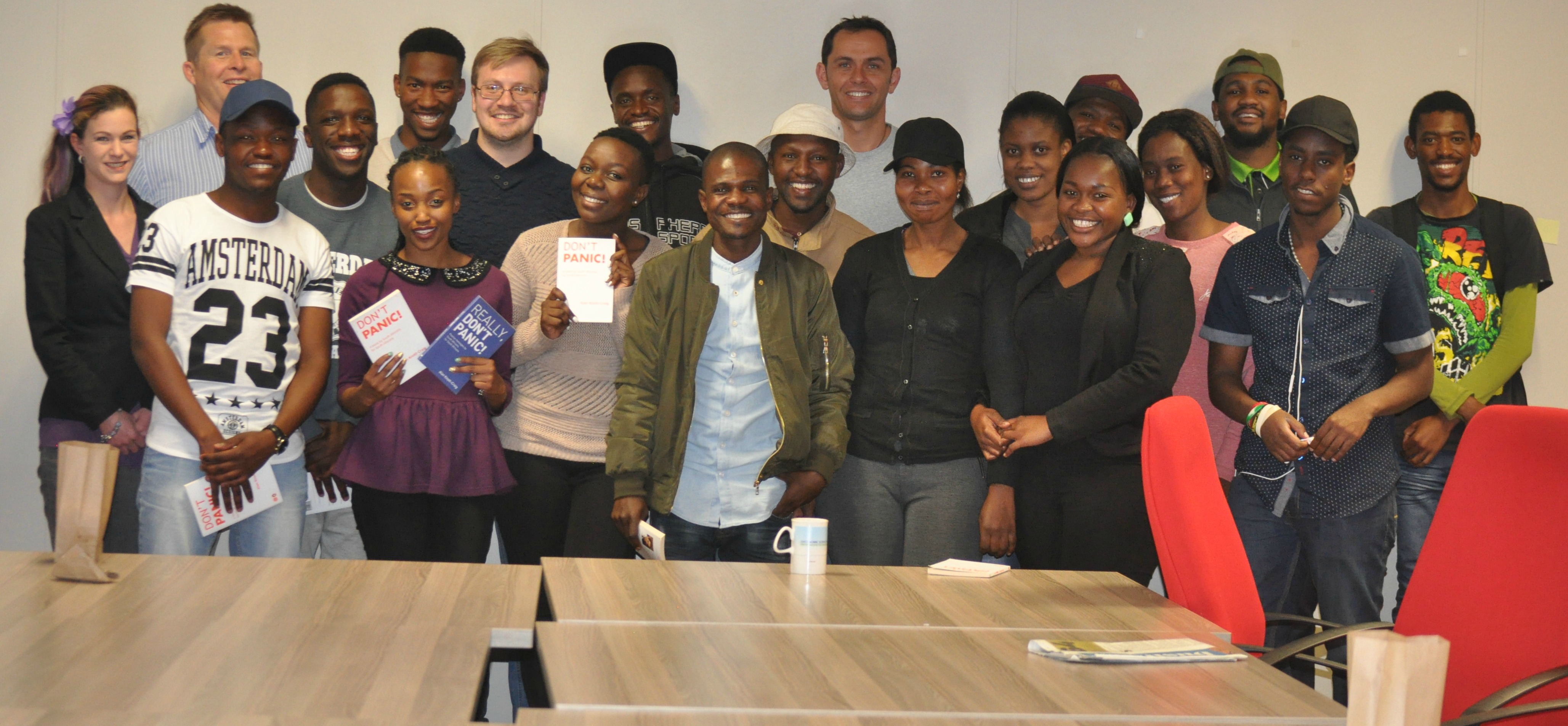 One of the major challenges facing young entrepreneurs in South Africa and around the globe, is poor financial management and during the workshop this topic was also discussed. According to the YEBO organising committee, this workshop represents one of many workshops hosted to teach students about the value of entrepreneurship as a viable career choice.
According to Johann Landsberg, Manager of the bhive EDC, the purpose of the workshop was to create a platform from which vested entrepreneurs – like Knott-Craig, could share their insights with students in an informal setting. "By creating opportunities like this students realise that what they learn in class can be successfully implemented in the real business world," said Landsberg and emphasised that the workshops furthermore motivate and inspire young entrepreneurs.
After the conclusion of the workshop, attendees got an opportunity to ask Knott-Craig questions and advice regarding their own business ventures.