New Nursing Science building unveiled on NWU Mafikeng Campus
The NWU Mafikeng Campus, as an enabler of students' contribution to society and as a deliverer of well-rounded graduates, has unveiled a new Nursing Science building for the training of future nurses. 
The state-of-the-art building has been fitted with impressive features to accommodate the growing number of students enrolling for the programme as well as to offer them the best education and training possible. 
Some of the features include 10 tutorial and lecture halls equipped with state-of-the-art equipment. It also boasts a postgraduate seminar room, a resource centre, hi-tech simulation rooms and two anatomy and physiology laboratories. A Problem-Based Learning Centre (PBL) also forms part of the building. To provide practical learning with a hospital effect, a simulation environment was created with a ward complete with simulation dolls that serve as patients.  
Nursing Science is part of the School of Environmental and Health Sciences in the Faculty of Agriculture, Science and Technology.  It offers a Bachelor of Nursing Science degree as well as an honours, master's and doctoral degree in Nursing Science.  
According to the head of the department, Dr Hunadi Rakhudu, the vision of the Department of Nursing Science is to grow into a school and later into a full-fledged faculty. The addition of this building will assist the NWU in providing teaching- leaning and academic leadership that delivers students with success-enriched higher education.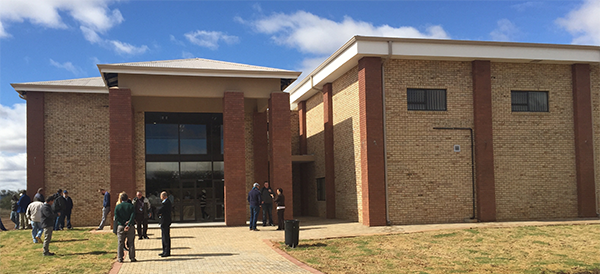 New Nursing Science Building opened on NWU Mafikeng Campus