Moraal honoured for his life´s work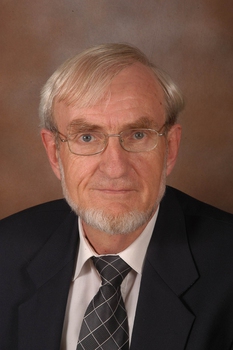 The South African Academy for Science and Arts announced that the MT Steyn Medal for natural sciences and technical achievement has been awarded to a top scientist of the Potchefstroom Campus of the North-West University.
Prof Harm Moraal from the subject group Physics received the medal for his creative contribution towards the organisation and expansion of natural sciences. As physicist he has made his mark nationally and internationally. He is not only involved with Space Physics but also provides guidance in Reactor Physics and Engineering.
According to the Academy, the prize is an award for a life´s work, which means that a recipient can receive it only once. The prize also requires that his research must constitute a substantial and important contribution to the advancement of the natural sciences, and must be successfully applied in the interest of the country.
The R50 000 prize is sponsored by Sanlam. It is the first year that the award also includes a monetary prize, which makes it the Hertzog Prize of the natural sciences.
Moraal has already retired from the NWU, but is still involved with the University as part-time researcher.
The prize will be presented to him during awards ceremonies in Stellenbosch (27 June) and Pretoria (5 September) respectively.
PHOTO: Prof Harm Moraal.
2014/04/11