Max du Preez speaks frankly about media
Max du Preez, the outspoken journalist, columnist and political commentator, made a few straightforward statements about the media at a seminar in the Communication Auditorium of the School of Communication on the North-West University's (NWU's) Potchefstroom Campus.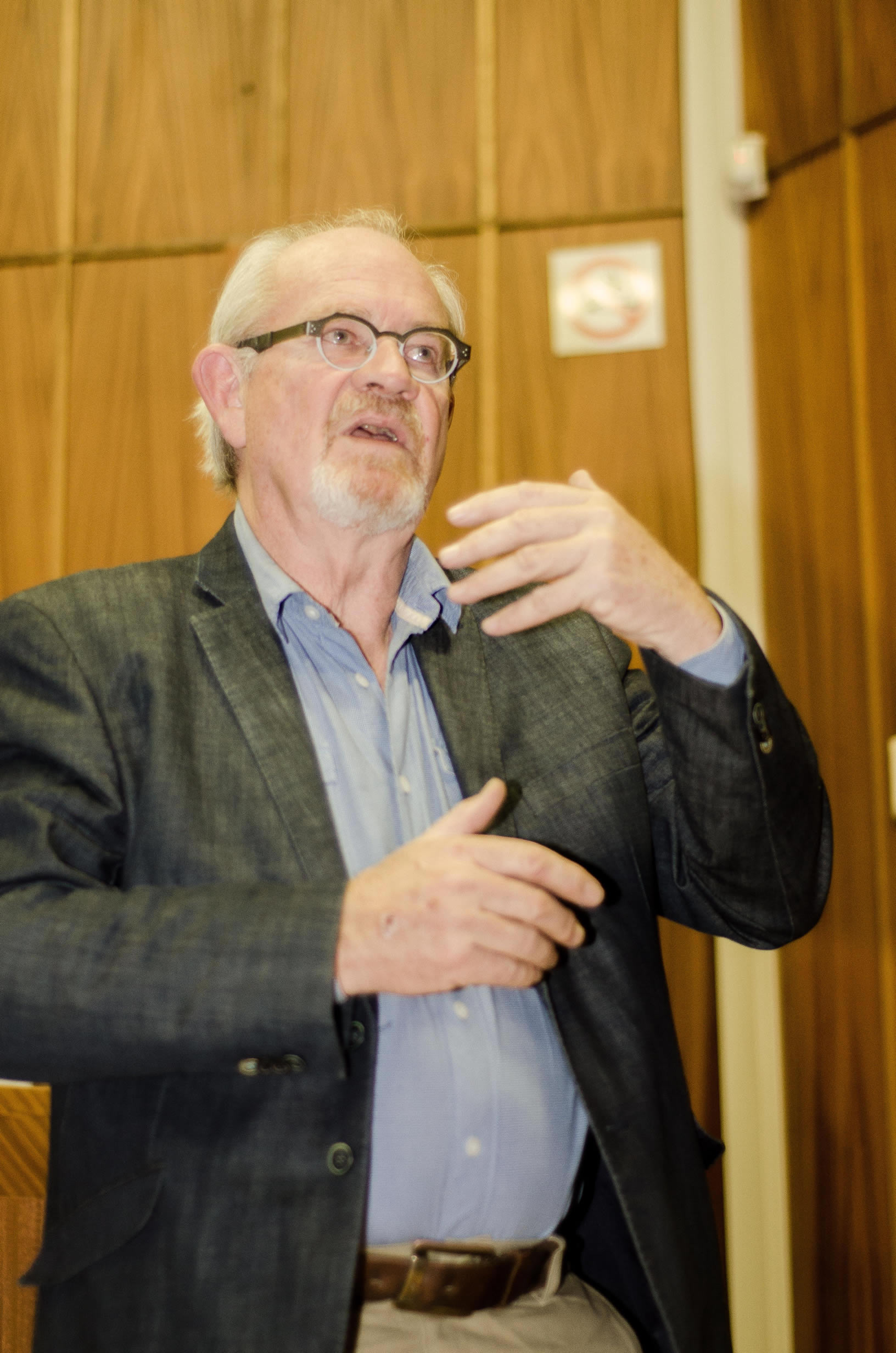 He is an extraordinary professor at the School of Communication Studies and also visited us last year.
Prof Du Preez expressed his concern about the quality of information on the internet and regards it as a shadow world.
"The journalist that I was, cannot be compared to the journalists you are going to be," Prof Du Preez told students in journalism when referring to an era without cellphones.
On the influence of digital and social media on the media landscape, Prof Du Preez said the news agenda was currently being driven by Facebook and Twitter. Unfortunately not everything on social media was reliable.
However, Prof Du Preez is not against social media and is a regular user of Facebook and Twitter. He mentioned that he had approximately 100 000 Twitter followers but smilingly added that Katy Perry had almost 70 million.
"What is important now, is to be reliable and credible," he added. Prof Du Preez said "credibility is paramount in my life" and added that journalists had to admit their mistakes and rectify them honestly and quickly.
He believes reliable journalists will always have a place in society because they separate the wheat from the chaff on the internet.
In Prof Du Preez's view Beeld and Business Day are the best newspapers in the country and Adriaan Basson is a good example of a strong editor. That Beeld is not for sale on the campus, is "scandalous".
In answer to a question from the audience about the future of media institutions, Prof Du Preez said there was potential for better community newspapers. In his view these newspapers are mostly not up to standard and he feels young journalists can make a difference.