NWU's Jennifer Kalanko is Mrs Africa International
A staff member of the Faculty of Theology at the Potchefstroom Campus of the North-West University (NWU) was recently crowned as one of the title holders of Mrs Africa International.
Ms Sokhana Jennifer Kalanko was crowned in December during a prestige event at the OR Tambo Protea Hotel.
With her original entry for the competition she said that her aim was not to turn heads, but to turn people's hearts to her King and God.
"I am definitely not a beauty queen and my main goal is to make a difference in the lives of young girls. It is important for me to bring the message home to them that it does not matter what their circumstances or background is, they can reach their dreams."
Jennifer is currently involved in a community project – the Pixie project in Ikageng. She and her two collaborators, Ms Lerato Makuaone and Dr Miemsie de Jager, took approximately twenty girls from Nanogang Primary School under their wing. They provide the girls with the necessary toiletries each month.
She says that they regularly take the girls on outings, like on Mandela Day, by treating them to a nice meal.
Jennifer is one of forty women from South Africa, Botswana, Zambia, Zimbabwe, Mozambique, Namibia, Kenya, Swaziland and Mauritius who took part in the Mrs Africa 2016 Competition. This year South Africa hosted the competition. 
Jennifer is the management assistant of Dr Aldred Genade of the School of Biblical Counselling and Church Ministry at the Faculty of Theology.
She is married to TP Kalanko and the couple has two children.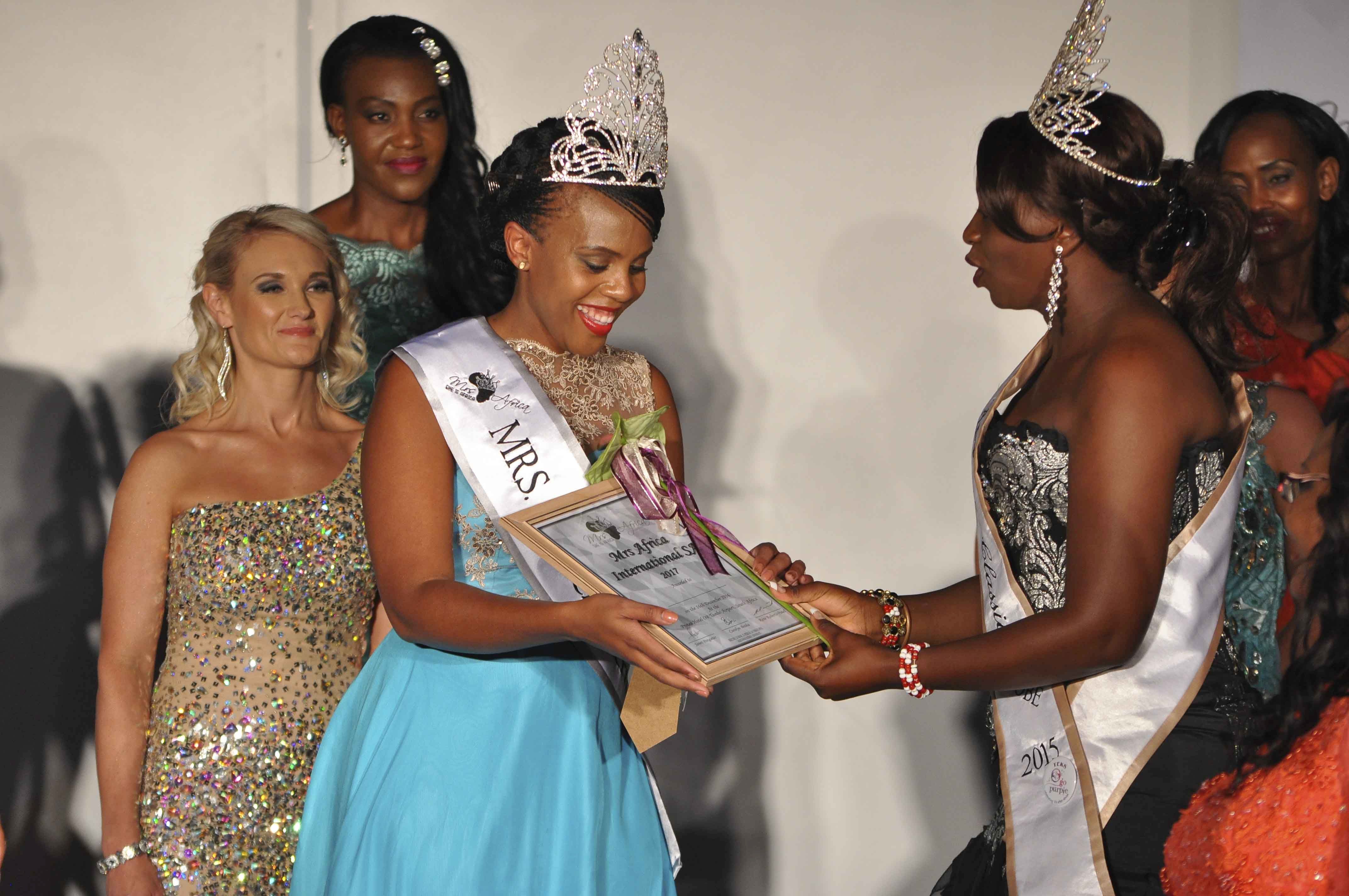 Ms Jennifer Kalanko receives her certificate during a prestige event where she was crowned Mrs Africa International.