History student receives Johan Bergh Historia award
Mr Terence Dhlamini, a history student  on the Mafikeng Campus of the North-West University (NWU), recently received the Johan Bergh Historia Award for the best final-year student during the 2015 academic year. Terrence is the third recipient from the campus´ History Department to have received this award.
The award is bestowed by the Historical Association of South Africa (HASA) which launched this award in recognition of Prof Johan Bergh who was president of HASA for over two decades and in line with his on-going commitment to promote history at postgraduate level. The award is given to deserving third-year students in history at every participating university in South Africa. The winners will receive a year's subscription to Historia and their names will be announced in the first issue of Historia in the subsequent year.
Terrence hopes his success is not only a testament that hard work pays off, but also that his shining light has given others the liberty to do the same. "I'd like to first and foremost thank God for blessing and granting me the skill and opportunity to manifest his glory. I'd also like to thank my lecturers, Professor Bernard Mbenga and Mr Coetzee for their intriguing and invigorating lectures as well as my study peers Dintle Ramahotswa, Ofentse Nthite and Boitshoko Ubane for all their support and belief in me. In the words of Frantz Fanon; every generation must out of all obscurity find and fulfil its purpose or betray it," says Terrence.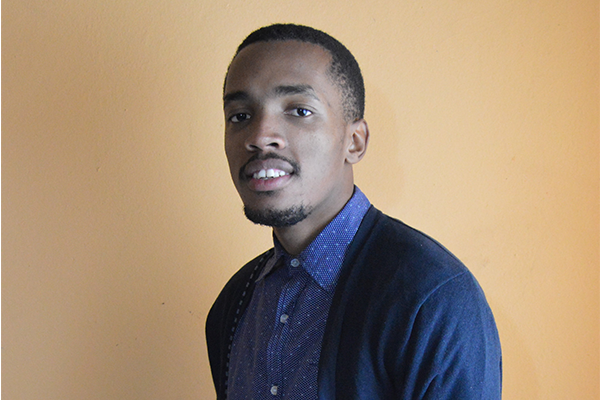 Terence Dhlamini received the Johan Bergh Historia Award for the best final-year student in
history in 2015.