HART research at the NWU receives major incentive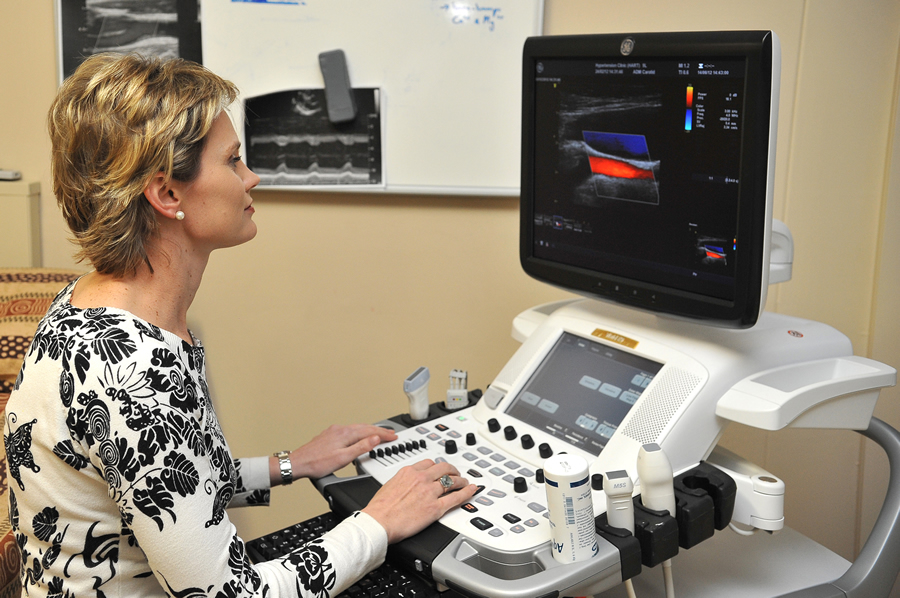 Researchers at the North-West University (NWU) once again showed their true mettle by impressing the South African Medical Research Council (MRC) in such a way that the MRC decided to provide R5 million over five years for further ground-breaking research in the hypertension and cardiovascular fields.
It will be the first time in the NWU's history that the MRC will invest in research at the Potchefstroom Campus and establish a research unit here. According to the MRC's president, Prof Glenda Gray, international referees have earmarked eight research institutions to take their existing research to new heights. "The referees deem that the NWU's hypertension and cardiovascular research is of outstanding world-class quality and makes a real difference in the South African society. They have therefore qualified to accommodate the unit."
Prof Alta Schutte, involved in the Hypertension in Africa Research Team, says the success of the application to the MRC is due to the focus of their research. "To date most of the MRC's funding has been awarded to units concentrating on infectious diseases such as HIV and tuberculosis. The allocation of a unit in the field of non-communicable diseases, namely hypertension, is a great step forward. The MRC knows that the battle against HIV is being won but that thousands of South Africans are dying of strokes and heart attacks in the mean time. Hypertension is the biggest risk factor for these events."
She adds that although the funding of the Unit is guaranteed for five years (and could be extended to 15 years), funding remains limited. "However, it does provide security that enables us to continue with our projects. The main advantage is that our new affiliation with the MRC acknowledges that our research is competitive and of exceptional quality, and we will be able to use it as leverage in bigger funding applications in the future."
Photo: Professor Alta Schutte, SARChI Chair in the Early Detection and Prevention of Cardiovascular Disease in Africa, with the Hypertension in Africa Research Team (HART).