Great honour for NWU emeritus professor in Theology
An emeritus professor of the Faculty of Theology at the North-West University (NWU) was recently honoured for his publications and study of the original languages of the Bible.
Prof Koos Vorster received the Totius prize for theology and the study of the original languages of the Bible from the Academy of Science and Arts. This prize is awarded every three years for an outstanding publication or a series of outstanding publications in Afrikaans about Christian theology and/or study of the original languages of the Bible.
Prof Vorster was honoured for his extended series of publications in Afrikaans, his research in the field of political theology and the role of the church in South Africa in a transition period. He also received recognition for his development of a socially involved ethic on a reformatory basis and his research about the church, a constitutional state and fundamental human rights.
He was born in Johannesburg and completed his matric at the Helpmekaar Boys' High School. He obtained the degrees BA, Hons BA, MA, ThB, DPhil and ThD at the former Potchefstroom University for Christian Higher Education. He has been rated as an established researcher in various research fields with the National Research Foundation since 2004.
Prof Vorster's career at the former PU for CHE started in 1969 when he became a lecturer in Cultural Philosophy and Cultural History. From 1975 to 1990 he took a break from the academic world and was a minister in the Reformed Churches of Gobabis and Derdepoort in Pretoria. From 1990 he was again involved as extraordinary professor in the Faculty of Theology, as well as the Faculty of Arts of the PU for CHE. From 1990 onwards he was professor in Ecclesiology at the Hammanskraal Theological School and was the vice-rector of this school for two years (1992 to 1994).
From 1995 he was a professor in Dogmatology and Ecclesiology in the Faculty of Theology of the of the PU for CHE, and in 1999 he became the director of the School of Ecclesiastical Studies. He was the vice-rector of the School for Theology from 2002 to 2004 and thereafter he became the rector of the school until 2007.
In 2011 he retired and is currently a research fellow at the Faculty of Theology.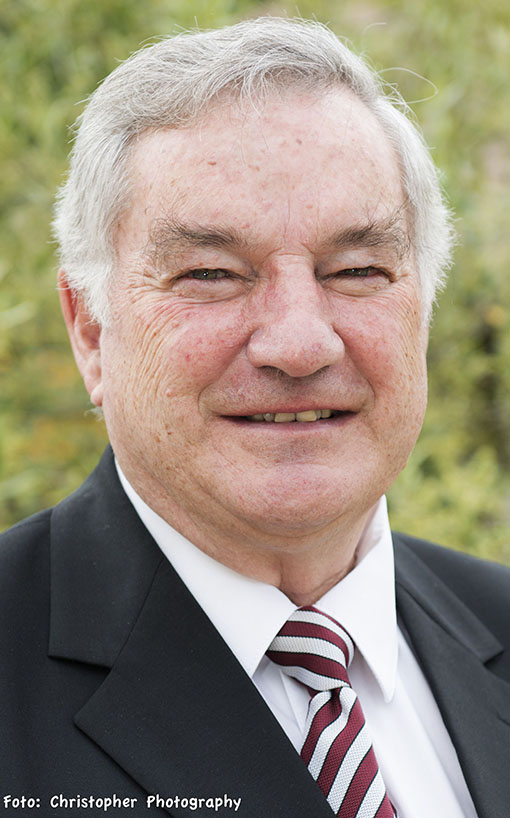 PHOTO: Prof Koos Vorster.