Faculty of Theology opens on a high note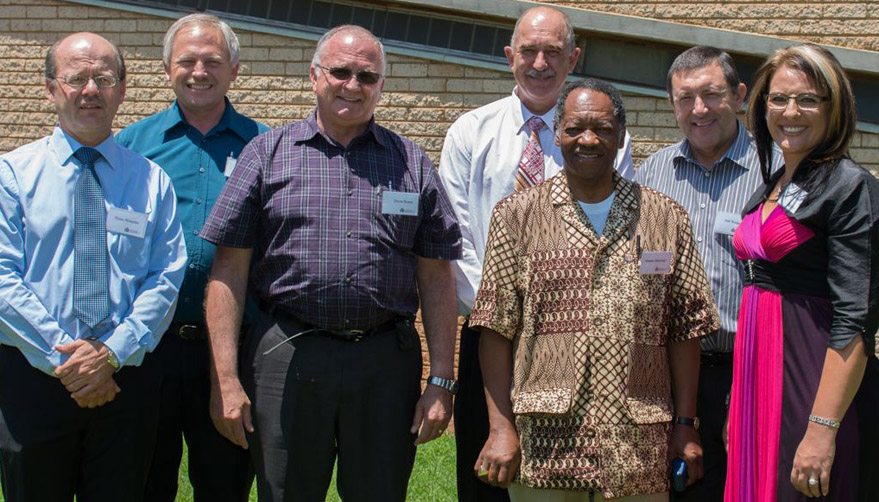 The opening of the academic year at the Faculty of Theology on the Potchefstroom Campus of the North-West University (NWU) started on a high note.
This opening was celebrated with the annual Tjaart van der Walt "Voorposdenke" seminar. Prof Tjaart is a well known former rector of the then PU for CHE and former dean of Theology. The series started last year and is based on the motto of Prof Tjaart, "The end is near, roll up your sleeves!" His health was such that he and his wife, Babie, could attend the opening.
The theme of this year's seminar was "Tydsgeespeiling vir toekomsvisier-instelling" and several speakers elucidated this topic. They were Prof Dan Kgwadi, Vice Chancellor of the NWU and Prof André Duvenhage (NWU) who lead the discussion with a presentation on time-spirit gauging in South Africa, the opportunities, challenges and future perspectives.
Prof Maake Masango of the University of Pretoria continued the discussions with his presentation on "How recollection of the past gives us guidance for the future".
The day concluded with synoptic perspectives from Dr Douw Breed of the Reformed Churches of South Africa, Dr Isak Burger of the Apostolic Faith Mission and Rev Norma Rossouw of the Dutch Reformed Church.
According to Prof Fritz de Wet, acting dean of the Faculty of Theology, several foreign interested parties attended the opening along with theologists, theological students and other interested parties.
"The realisation was anew that the Lord of the church, Jesus Christ, calls upon church leaders and the faithful to make a difference in their congregations and there where they work every day. To be forerunners into the future with delight and joy, sleeves rolled up to work on the numerous opportunities in a calling fulfilling way."

PHOTO: Some of the speakers during the official opening seminar were Profs Riaan Rheeder, Henk Stoker, Douw Breed, André Duvenhage, Maake Masango, Dr Isak Burger and Rev Norma Rossouw.