EWP 2019: NWU's female entrepreneurship accelerator
If South Africa is to meet the National Development Plan's target of creating 11 million jobs by 2030, entrepreneurship – especially amongst women – needs to be encouraged. In this regard, the North-West University (NWU) is stepping to the fore as an entrepreneurship accelerator by means of its annual Enterprising Women Programme (EWP).
This year marks the seventh rendition of this impactful programme offered by the NWU's bhive Enterprise Development Centre (bhive EDC) on the campus in Vanderbijlpark. The programme has thus far empowered close to 100 successful fempreneurs in the Vaal Triangle region.
A proven track record
Through this programme, start-up female entrepreneurs are empowered to not only achieve their business ideals, but also to actively contribute towards the local and national economy.
During the past seven years the programme has seen female entrepreneurs breaking new ground in numerous fields, such as: app development, catering, construction, fashion design, interior decorating as well as maintenance management. Others have developed and introduced unique products to cater for various niche markets. Examples include an eco-friendly mobile carwash for big corporates, the upcycling of plastic bags into designer rugs for the tourism industry and, even a taxidermy service tailor-made for the wildlife and hunting industry.
Several of these programme participants are now offering employment to other women in their respective communities and even taking in youngsters as interns, showing and teaching them the power of entrepreneurship.
An expanding footprint
Due to the success of the programme, the EWP henceforth also be rolled-out in Mahikeng and Potchefstroom.
According to Leonie Greyling, EWP coordinator, the success of the programme lies therein that it provides real-time business support services to women who wish to establish their own businesses. Participants are taken through a comprehensive curriculum to assist them in identifying business ideas and markets, development of a sound business model and finally successfully initiate their start-up venture.
During the process the women not also become part of a dynamic peer network, but is also mentored by seasoned entrepreneurs and knowledgeable members of academia. "The programme offers women the opportunity to freely explore their entrepreneurial endeavours while at the same time enjoy the benefits of structured learning through workshops and group-centred learning activities," explains Leonie.
Apply today and start your entrepreneurial journey
Applications for the Vaal and Sasolburg annual intake of the programme are currently being awaited. Women who are interested in participating in this short learning programme, should take note of the following criteria:
The programme will run for six months and participants should attend four full-day workshops per month.
A minimum of a Grade 12 qualification is needed as well as a good written and spoken understanding of English.
All participants should be computer literate and have access to e-mail and WhatsApp.
A commitment deposit of R1 500 is payable by end-February, upon selection.
For more information visit Facebook or the bhive EDC's webpage, alternatively you can contact Annelie Steenkamp on 016 910 3393 for more information.
* The bhive EDC represents a dynamic hub of entrepreneurial activities within the Faculty of Economic and Management Sciences.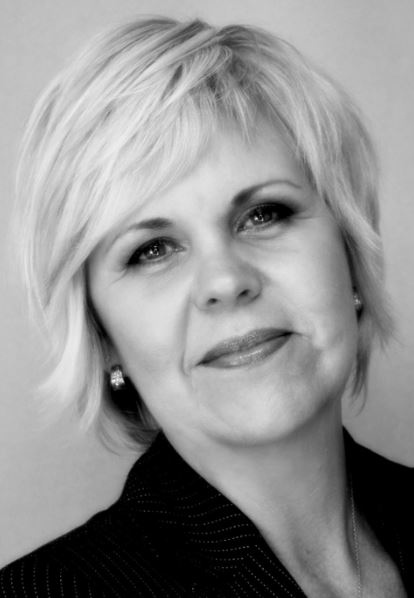 Leonie Greyling, EWP coordinator.