Emerging NWU researcher honored on international level
On 22 July 2016, Prof Siedine Coetzee from the Potchefstroom Campus of the North-West University (NWU) was awarded the Emerging Nurse Researcher award for the Africa Region at the Honor Society of Nursing, Sigma Theta Tau International's (STTI) annual Research Congress held in Cape Town.
Prof Coetzee was among three STTI members who were selected by a review panel as the first ever recipients of this prestigious award. 
Created in 2015, the Emerging Nurse Researcher award recognizes one nurse researcher from each of STTI's global regions whose research has impacted the profession and the people it serves.  Criteria includes that the candidate completed and earned a doctorate in the last five years, has received external funding, has a record of disseminating research, conducts research that has an impact on the profession and the people it serves, and that the candidate is recognized as an emerging leader whose work is influencing practice, education, administration, research and/or utilization of evidence.
"This award means so much to me. It rewards hard work and perseverance. It is wonderful to think that my research can make a small difference in the world of nurses and their patients," Coetzee said.
Prof Coetzee was recognised for her research program that focuses on nurse outcomes, specifically empirical measures of the physical and psychological work environment and its effect on nurses.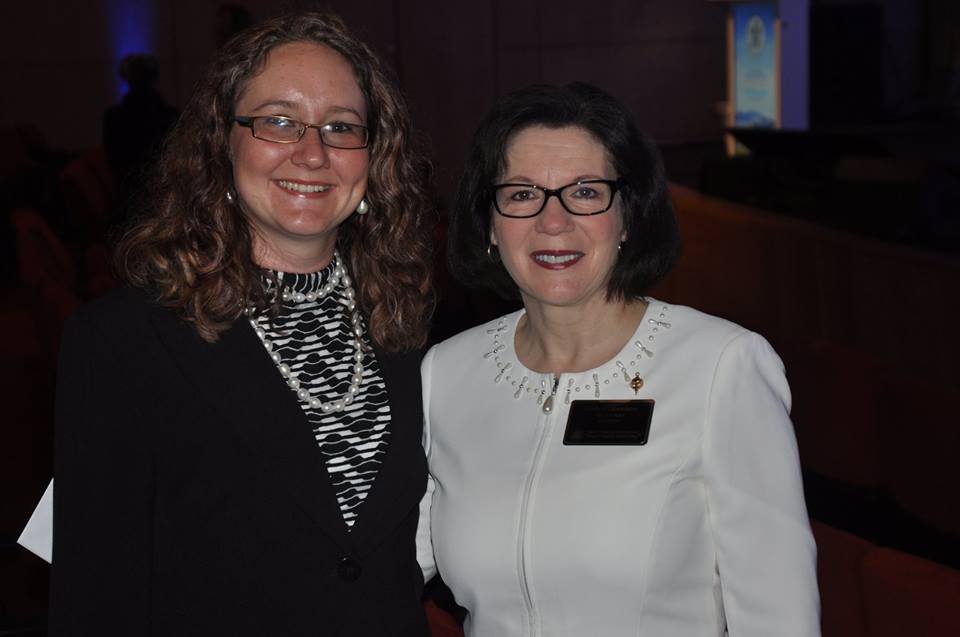 Prof Siedine Coetzee with Prof Cathy Catrambone, the President of the STTI.