Dean receives prestigious international accolade
Prof LJ Grobler, dean of the Faculty of Engineering at the North-West University's (NWU's) Potchefstroom Campus needs no introduction in the fields of energy and engineering. He also has a list of great achievements as long as his arm, but this one has to be on top of his list - the Association of Energy Engineers (AEE) recently inducted him in the International Energy Managers Hall of Fame.
For the past 25 years, this Hall of Fame has honoured outstanding leaders in the energy industry who over their lifetimes have made significant contributions in the field of energy management.
For a person to qualify for this, one should have a minimum of 20 years of documented accomplishments in the commercial, institutional, or industrial sectors. Other qualifications include honours and awards, papers and publications, patents and inventions, education and professional licensing, community involvement, and service to AEE.
Those elected into this prestigious group are formally inducted each year into the Energy Managers Hall of Fame at the Keynote Luncheon of the World Energy Engineering Congress (WEEC). All Hall of Fame members are recognised each year at the WEEC.
The Energy Managers Hall of Fame is the highest honour bestowed by the Association of Energy Engineers and is sponsored by the AEE Energy Managers Society (EMS).
Grobler was the ideal candidate as he is a Certified Energy Manager, a Certified Measurement and Verification Professional and a Registered Professional Engineer.  He has gained extensive experience in all facets of energy management and has audited and assessed many commercial and industrial energy systems with hands-on involvement in over 300 projects. As a trainer he has trained over 650 Certified Energy Managers for the Southern African region.
During 2007/8 he was the President of the Association of Energy Engineers based in Atlanta, USA and was the first non-American to become president. He founded the Southern African Association for Energy Efficiency in 2002 and was its president from 2002 till 2012.
He is also the founding member of various successful companies.
"I am honoured and humbled by the recognition I received from peers in the energy management industry.  Energy is one of the main contributors to greenhouse gas emissions and climate change.  It is important that we continue to look for new solutions to improve efficiency and reduce emissions to protect the future of our planet for generations to come," Grobler said.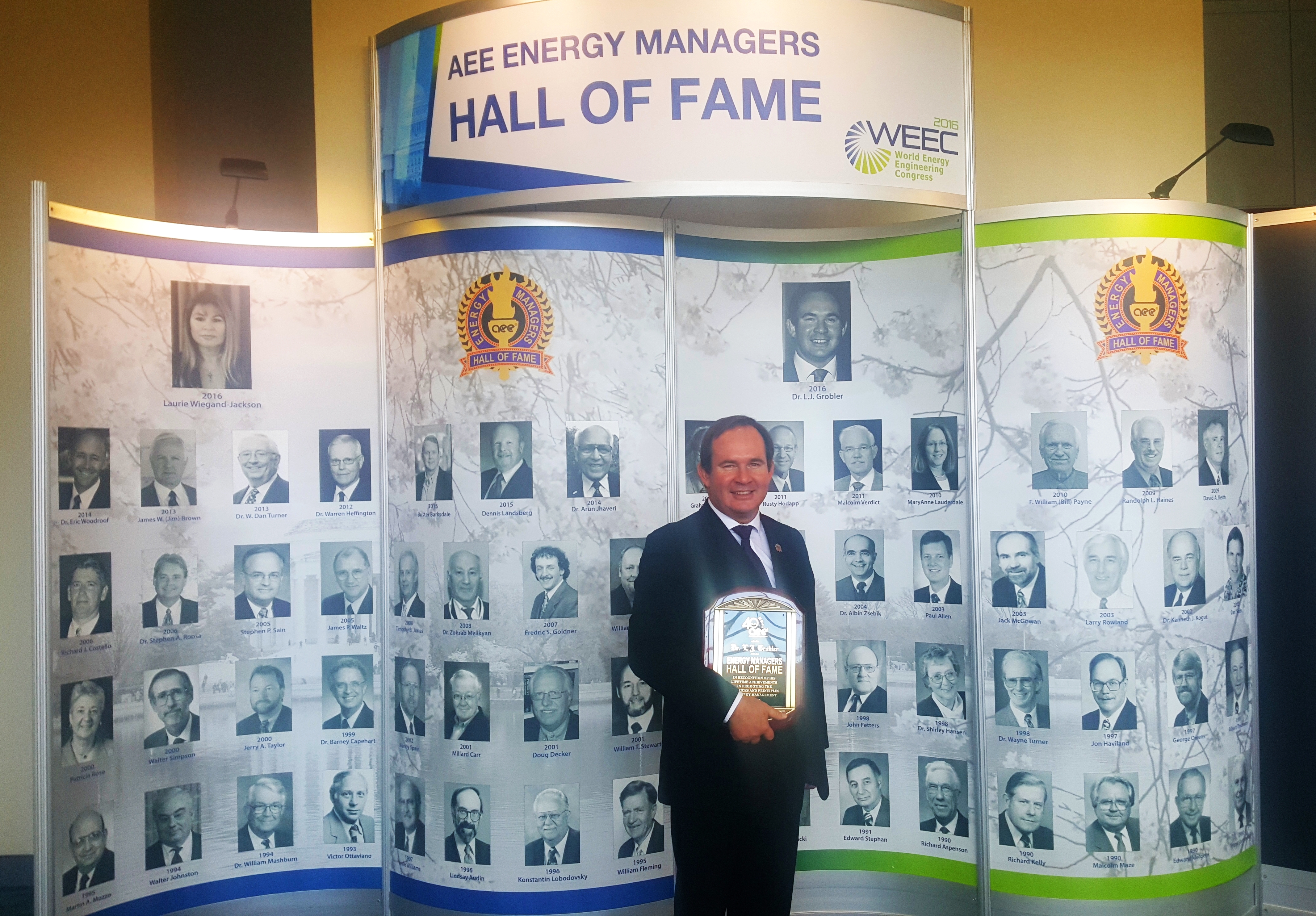 Prof LJ Grobler