Curing the disease of the oil curse
Prof Victor Ojakorotu from the NWU Mafikeng Campus presented his inaugural lecture on 29 April 2015. The lecture entitled "Curing the Affliction – from the 'oil curse' to sustainable development in Africa's petro-states", was based on research he conducted on oil-related conflict issues and how peace advocacy can promote inter-ethnic harmony in local communities.
The Niger Delta region of Nigeria is a prime location in Africa that has witnessed heavy disregard of the negative environmental impact of oil exploration by multinationals for over four decades. This condition was caused by oil exploration in the Niger Delta which has led to the emergence of social movements and militant youth groups that have challenged both the Nigerian state and foreign multinational mining companies.ralph lauren online sale
Prof Ojakorotu has published a range of topics in these areas with special emphasis on oil and environmentalism, social movements and post-conflict reconstruction processes in the Niger Delta of Nigeria and Cabinda of Angola.
His publications have appeared in many international journals with five edited books to his credit.
Prof Ojakorotu holds a First Class honours degree and MSc in International Relations from Obafemi Awolowo University, Nigeria, as well as a PhD in International Relations from the University of the Witwatersrand, Johannesburg, South Africa.
Prior to his appointment at the Mafikeng Campus, Prof Ojakorotu worked at his alma mater, the Obafemi Awolowo University in Nigeria, the University of KwaZulu-Natal in Pietermaritzburg and at Monash University in Johannesburg.ralph lauren mens polo
"It gives me great pleasure to deliver this inaugural lecture in remembrance of my appointment to the position of a full professor of International Relations in 2013 by the North-West University," said Prof Victor Ojakorotu.  The full lecture can be read at mens ralph lauren u s australia polos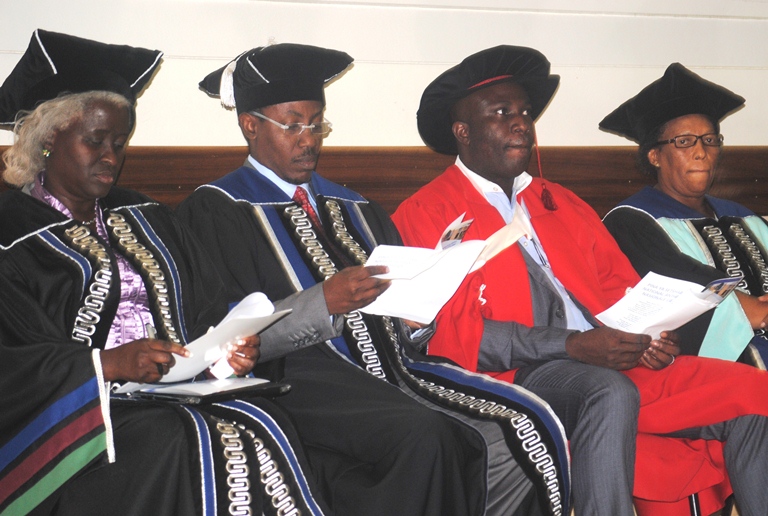 fltr: Campus Rector, Prof Davhana-Maselesele, Vice Rector, Research and Planning,
Prof Ojacorotu, Faculty Dean, Dr Setlalentoa