Busy month for NWU's Optentia
It promises to be a busy month ahead for the North-West University's (NWU's) Optentia research focus area with a number of workshops aimed at professionals, members of academia and postgraduate students.
Workshop on employment and inclusiveness
On 16 October, Prof Roland Blonk, an extraordinary professor in Optentia, will be hosting a workshop with the topic: "Applying individual-based behaviour models to employers' inclusive behaviour".  The workshop will focus on guiding both the unemployed and employers to combat unemployment based on Fishbein and Ajzen's (2010) Integrative Model of Behaviour.
Prof Blonk is an expert on unemployment interventions and works within the Tilburg School of Social and Behavioral Sciences at the Tilburg University in the Netherlands.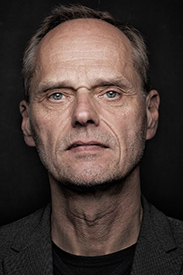 Prof Roland Blonk.
Sampling in practice
The success of any research survey depends, amongst other factors, on the use of an up-to-date sampling frame, the use of probability sampling techniques and the correct calculation and use of sampling weights. With this in mind, Dr Ariane Neethling, an expert statistician, will discuss different sampling techniques and guidelines on 17 and 18 October.
Dr Neethling is part of a team at GeoTerraImages (GTI) who constructed an EA Sampling Frame and update it annually by using modern technology and statistical models. She also serves on the Council of StatsSA and further lectures postgraduate courses in Sampling, and Big Data Analysis in a part-time capacity in the Department of Mathematical Statistics and Actuarial Science of the University of the Free State.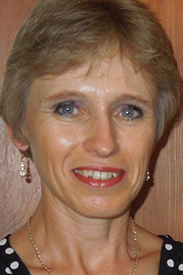 Dr Ariane Neethling.
Employability: a capability perspective
On 29 October, Prof Jac van der Klink from the University of Tilburg's School of Social and Behavioural Sciences in the Netherlands, will be hosting a workshop with the title: "Employability: a capability perspective". The workshop will take place from 09:00 – 13:00.
Prof Jac van der Klink.
For more information on these workshops, please contact lynn.booysen@nwu.ac.za 
* The mission of the Optentia research focus area is to develop and organise knowledge for the optimal expression of individual, social and institutional potential, with specific interest in the African context.
The research programme utilises the inputs from various disciplines in the social sciences, including psychology, industrial/organisational psychology, human resource management, educational psychology, sociology, educational sciences, employment relations and social work.