Breast milk steals the show this week
This week is World Breastfeeding Week to create awareness of the importance of this proverbial liquid white gold and its significance for babies. In celebration of breastfeeding, the public is once again made aware of the breast milk bank - an initiative of the North-West University (NWU) and the North West Provincial Government - that was opened in Potchefstroom in 2012.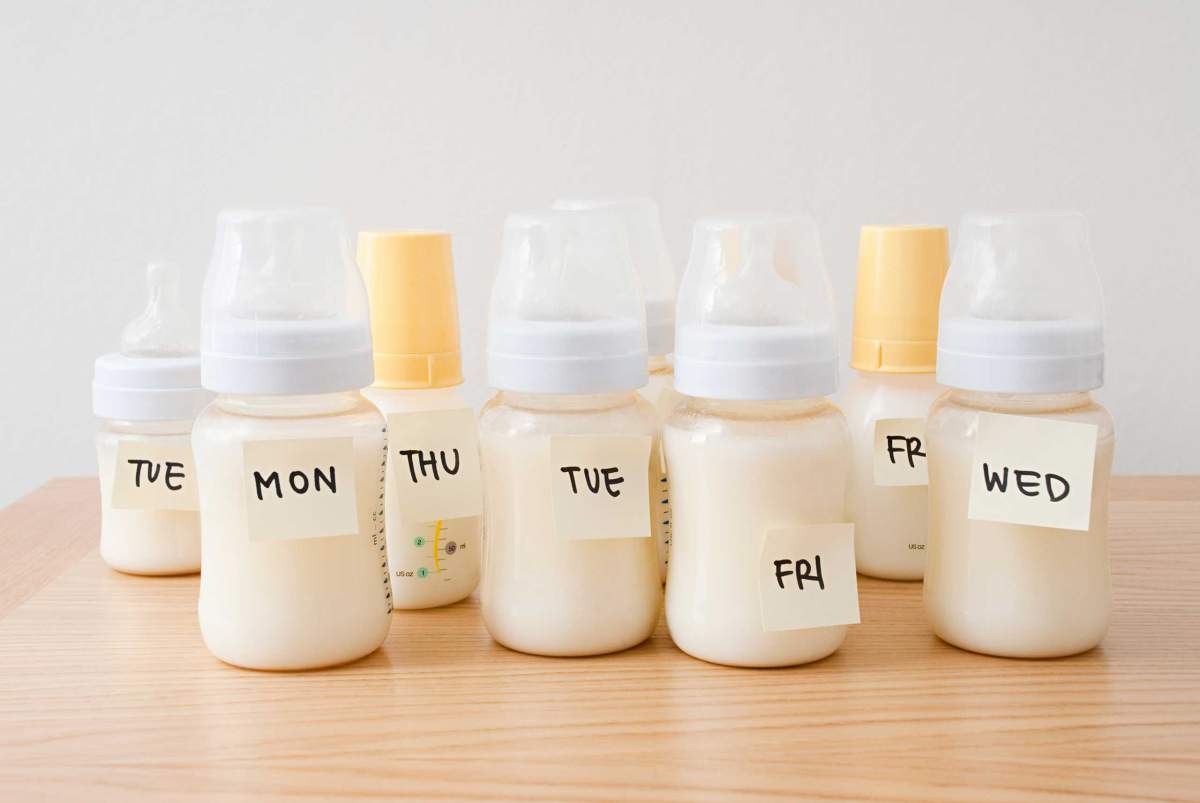 If every child that is born is exposed to breastfeeding within one hour after birth, and gets only breast milk for the first six months of their life, with sustained breast milk until the age of two years, approximately 800 000 children's lives can be spared every year. This is the view of the World Health Organisation who also claims that less than 40% of babies younger than six months old are exclusively being breastfed.
According to Dr Welma Lubbe of the School of Nursing at the NWU's Potchefstroom Campus, this breast milk bank is the first of its kind in the province and a joint initiative of the NWU and the North West Provincial Government. Premature babies that do not have access to breast milk, can benefit from this initiative. "The bank is at the Potchefstroom Hospital and provides a service whereby mother's milk is collected from women who has an abundance of breast milk. This milk is then donated to hospitals where premature babies do not have access to breast milk. It frequently happens that mothers of premature babies cannot lactate, or are ill and cannot start breastfeeding immediately. The only solution used to be formula milk."
Lubbe believes it is common knowledge that breast milk contains the best and the most nutritional values and that it also serves as medicine, and not only as food. "It is to the best advantage of babies if they can be fed breast milk. It may even save a life. Many parents are inclined to switch to formula milk produced from cows' milk very quickly. This is unnatural to the human body and is seen as a foreign substance."
Lizelle Payne, a dietician driving the breast milk bank initiative, describes it as a success story. "Last year we were able to provide breast milk to 180 babies in the Potchefstroom vicinity alone. We work very closely with the private sector, including paediatricians, hospitals and maternity wards, and there are many mothers who regularly donate some of their breast milk. Only last week we received more than thirty bottles of breast milk. We are ever so grateful for these donations that enhance quality of life and can even save a baby's life."
The process requires women to express themselves and store and freeze the milk in plastic bottles. Employees of the breast milk bank will collect the milk, pasteurise it and do the necessary tests for, among other things, HIV/Aids or tuberculosis. As soon as the milk meets all the requirements, it is frozen at the breast milk bank and distributed to Potchefstroom Hospital and the Mediclinic.
Breast milk is a life-giving liquid and, similar to blood, regulated by legislation. Legislation stipulates, among other things, that breast milk may not be sold, only donated. Women who want to donate breast milk, can contact Lizelle Payne at 083 748 0757.
Dr Lubbe shares a few interesting facts about breastfeeding:
Breast-fed babies do not fall ill easily. Breastfeeding reduces the risk of ear infections, diarrhoea and stomach problems.
Infants who are breast fed, have a lower rate of certain illnesses, even when they are adults. Babies who are not breast fed, have a higher risk of asthma, diabetes and childhood obesity.
Your baby can smell you. Newborns have a strong sense of smell and recognise the distinctive smell of your breast milk. This is why your baby will turn his or her head towards your breast when he or she is hungry.
Breastfeeding helps your body to recuperate faster after pregnancy and giving birth. The hormones that are released when you breastfeed, among other things, cause your uterus to return to its prepregnancy size.
Breastfeeding introduces your baby to many tastes. Formula milk has only one taste but via your breast milk your baby gets a slight taste of everything you eat. This makes later introduction of solid food much easier.
Breastfeeding can help you lose weight. Mothers who breastfeed can burn as many as 600 calories per day which can help you regain your prepregnancy weight.
Breastfeeding reduces the risk of breast cancer and ovarian cancer in mothers.
Breastfeeding can cut financial expenses by as much as R12 000 in the baby's first year when compared to expenses related to formula milk.
Your body prepares itself for producing breast milk during pregnancy. Once you have given birth, your body receives the final signal to produce milk – which is usually enough for more than one new-born baby.
Before your milk starts flowing during the first few days after having given birth, your breasts produce a thick, sticky, yellow liquid that is sometimes called "liquid gold". This is colostrum – a liquid that contains calcium, potassium, proteins, minerals and antibodies. Your baby needs only a few teaspoonfuls of this liquid until your milk flow increases.
Breast milk cures. Breast milk is filled with special components designed to help prevent infection and swelling of the breasts. Therefore, if your breasts hurt after the first few days of breastfeeding, gently massage some of your milk on your nipples. It expedites the recovery process.