...because a smile makes it worth the while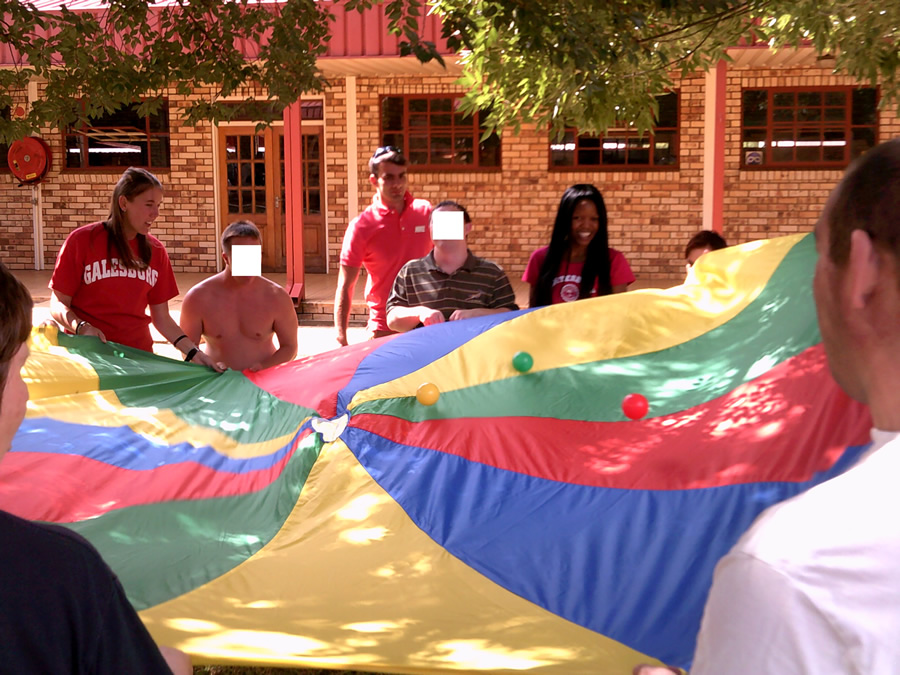 "A smile can change the world. Give a little of yourself, and these people, who need attention, give back so much more."
This, in a nutshell, is a lecturer in Therapeutic Recreation at the North-West University, Cindy Kriel's experience of one of their community projects.
Last year a project was launched where honours students of the School of Biokinetics, Recreation and Sports Sciences gain hands-on experience by means of various outcome-based programmes presented at the Amelia Aftercare Centre in Potchefstroom. What had started as an academic programme, rapidly became second priority. Students started showing their true colours – those of caring.
The Amelia Aftercare Centre offers many intellectually disabled adults the opportunity to acquire various skills. These adults are between the ages of 18 and 70. Once they have left school this centre becomes their home where they are further stimulated and acquire life skills.
Kriel says a group of eight honours students and their staff members are involved in this project that involves visits to the centre every Tuesday. "All the Amelia participants are divided into groups according to their interests and levels of skill. We then play games with them in order to enhance their skills even further. For example, we started with a tapestry but on a larger scale. Ropes were tied between trees and we taught them how to start weaving. Initially big, and as they progress, we gradually reduce the scale until everyone can carry on independently. We also gave every participant a plant with the objective of fostering responsibility. They have to water the plant to ensure that it does not die.
Kriel adds that it is not only rewarding for Amelia's participants but that the students also started loving these people. "It is part of the Potchefstroom Campus' caring disposition and it is already bearing fruit. There is much excitement every Tuesday in anticipation of visiting the centre."
At the end of last year students launched a fundraising project and recently donated more than R10 000 to the school for spending on recreational activities.
Various students have indicated that they will continue with this project, even after they have graduated.