Amanda is NWU Vanderbijlpark's elite netball coach
Amanda Dreyer is a netball coach without equal, and is currently one of only two elite netball coaches in the Sedibeng region. She is also the coach of the netball team of the North-West University (NWU) in Vanderbijlpark.
In the time in which the Covid-19 pandemic has forced the world of sport to a temporary standstill, Amanda is very excited about the perseverance her team displays, and their ongoing commitment to the game. According to her, she is in daily contact with the players, who are still training diligently, and she cannot wait to see what the team will be able to accomplish next year.
Netball is in her blood
Since childhood, Amanda has had a natural aptitude for netball, and her skill on the court ensured that she always played for an older age group.
 "At school I was selected as Player of the Year every year, and also obtained provincial colours. We are currently only two elite coaches in Sedibeng and are strictly regulated by Netball South Africa. We also have to attend courses regularly," she explains.
An elite coach is allowed to coach at university level and higher, and only the cream of the crop may lay claim to this title. Under her coaching her teams have won numerous leagues and she can also write the title of Sedibeng provincial coach after her name.
 "Being an elite coach is a privilege, but it is also hard work," she says.
This native of Potchefstroom has never been afraid of hard work. Everybody who knows her, knows she tackles everything unreservedly. Her approach to netball is also simple but effective. "Netball is a team sport and it is not about the individual, but about what you mean to your team mates. Ball skills, footwork, endurance and team spirit also contribute towards making a good player. My aim is to develop and support every player."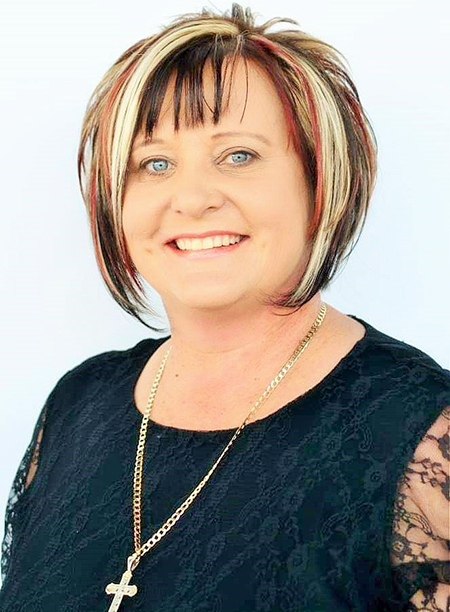 Amanda Dreyer