Academic honoured for research contributions
"The individual who made an exceptional contribution to planning education and training" – this is the achievement for which an academic of the North-West University (NWU) was honoured by SAPI (South African Planning Institute).
Prof Calie Schoeman, Professor in Town and Regional Planning at the Potchefstroom Campus, received this award from SAPI in the category for Academic Research. During the event he was described as one of the best academics that town and regional planning has ever had.
Schoeman received the honour for the creative and innovative manner in which he brought about an improvement in the teaching and learning experience, as well as for his academic publications on innovative research.
The SAPI awards have been made since 2008 for the valuable contributions that individuals and organisations make, their continuous involvement in inspiring others, and in promoting the key role of the planning profession in public life.
Schoeman joined the subject group Town and Regional Planning of the NWU in 2002. He was previously the town and regional planner of Klerksdorp and Carletonville, city engineer in Westonaria and later director of planning and technical services, as well as director of infrastructure at the West Rand District Municipality.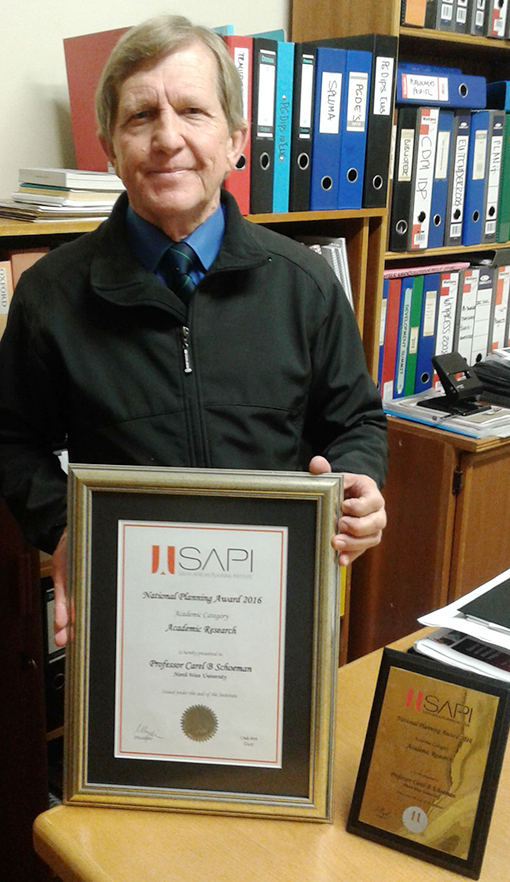 Prof Calie Schoeman with the award he received from SAPI (South African Planning Institute).